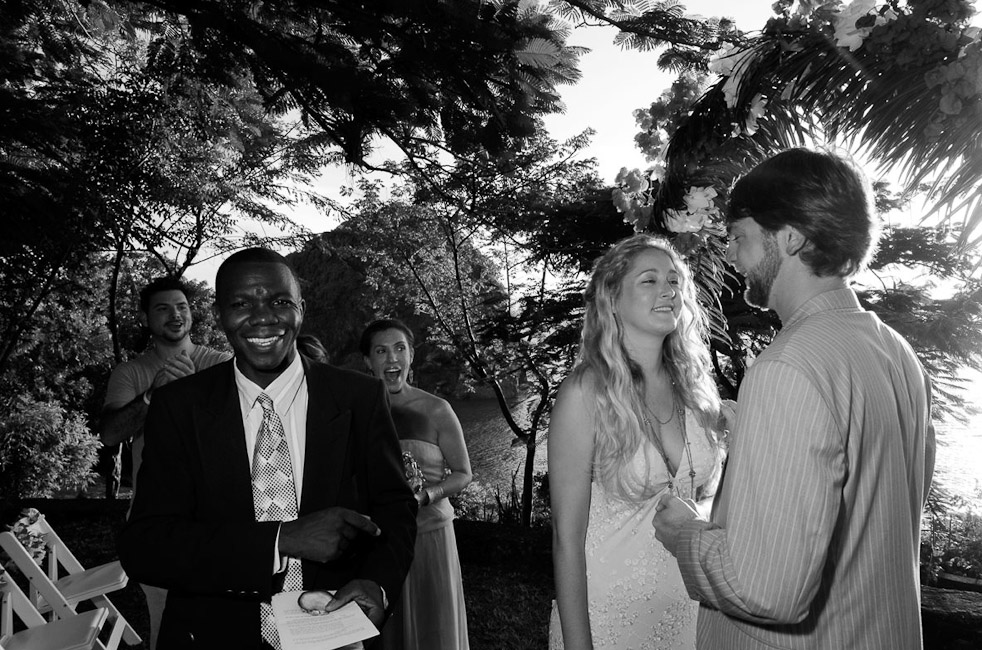 What is a Destination Wedding?
Imagine that special place where you say I Do…Is it a white sandy beach with the gentle crash of the waves as your closest family and friends observe? Maybe it's just the two of you in an intimate setting in this exotic locale. If you dare to be different, destination weddings can be the perfect opportunity to do something different.
Contrary to what you would believe, a destination wedding can be much less expensive than traditional options. Instead of your money going towards a single event in a reception hall, you'll discover that your money can go towards an entire weekend of memories in a breathtaking vacation spot.
Choosing Your Location?
Ok, so now you're thinking a Destination Wedding is for you. What next? After choosing your location, it is important to consider various requirements. Some destinations in the Caribbean have residency requirements, meaning, although you can go there for a week-long vacation and get married, it wouldn't be considered valid unless you had already lived there for some time. Another important consideration is the climate and the time of year for your chosen destination. For destinations in the Caribbean, hurricane season is definitely something to consider.
So, the next question is usually, how much is this going to cost me? Here at Worldwide Group Travel & Events, we can offer multiple property suggestions for the same destination with a wide range of prices to suit all budgets. Above all, you'll want to pick a destination that you will enjoy and remember for the rest of your life. This will be your wedding day! Let us help you find that special place that will make you happy on that day and with fond memories for years to come!
A destination wedding takes considerable planning and research and the best properties and accommodations often book well before the wedding date. The earlier you begin planning your wedding, the greater the likelihood you will be able to book the perfect location and property for you and your guests.
Here at Worldwide Group Travel & Events, our staff will help in planning the wedding of your dreams or a renewal of your vows. We offer a wide range of wedding and honeymoon specials, including some all-inclusive packages. Our wedding professionals coordinate accommodations, legal documents, and will arrange the civil or religious ceremony that best suits your needs. We'll also take care of the details; a photographer, flowers, entertainment, an exquisite wedding cake, food, champagne, whatever you desire to make your celebration spectacular. We'll help you get there. Give us a call today and be on your way to the wedding experience of your dreams.